Growing up with an Indian mother I was very blessed to eat food from our heritage, quite often coming home to the house smelling like an Indian restaurant. Either that, or the kitchen full of cakes, icing & jam as part of my mum's cake business.
We ate very well, although there was no concept of nutrition, just traditional meals like spag bol, pasta pesto, stir fries, chilli con carne and plenty of chocolate.
As a teenager I spent hours watching Ready Steady Cook, Masterchef and many other food programs. Along with dance, food has always been a big passion.
Yet food was also a struggle for me.
I had anorexia and depression in my early 20s, this being the physical manifestation of the trauma and loneliness from never having many friends or feeling a sense of belonging. I always felt on the outside and not accepted for who I was.
Food became a way for me to control and suppress these uncomfortable emotions.
Food to me was avoidance of my pain, it was what I went to when I felt stressed, sad or angry or simply unable to cope.  It was a huge comfort to me, helping me escape from my troubles, yet I saw it as something to struggle against and fight with, rather than a source of pleasure.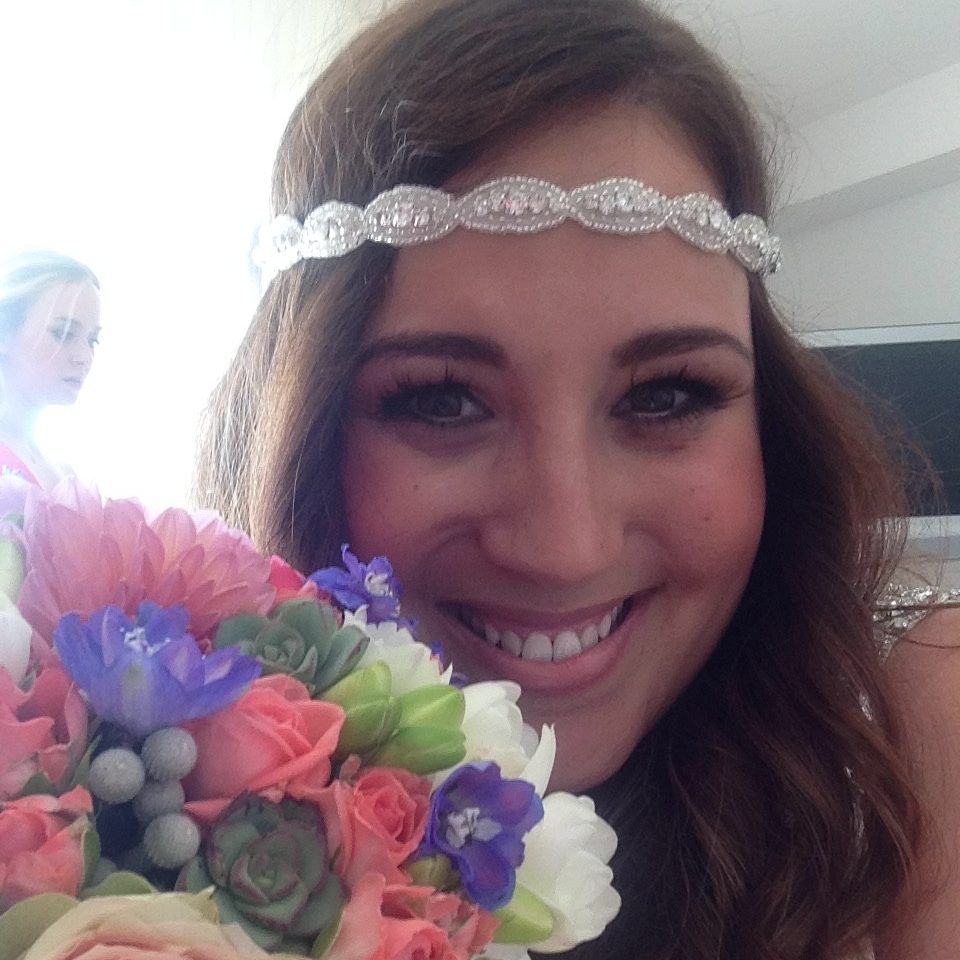 What Louise Had To Say.
Just under a year ago, I found myself in a really dark place. Even though on paper I had everything I had ever wanted, I didn't feel happy. I lacked confidence and had really low self esteem, which meant I just couldn't see the incredible life and relationships I had around me. I was miserable and felt like a failure all the time.
Abi helped me work through the negativity I was feeling and showed me how to connect with, and listen to, myself. I started to become more in tune with what real happiness was and learnt how to refocus my energy on what really mattered. I began to feel more fulfilled within a matter of weeks from Abi showing me how to value who I am. She created an environment where I felt I could be honest and vulnerable and never judged, and in doing so, helped me get to the root of my problems and make real progress in not letting them consume me anymore.
I now feel comfortable in myself and able to deal with difficult situations. My relationships and marriage are more successful, and I now feel happiness and gratitude every day.
Louise Alexander Wilson, Head Of Events ICG, Europe.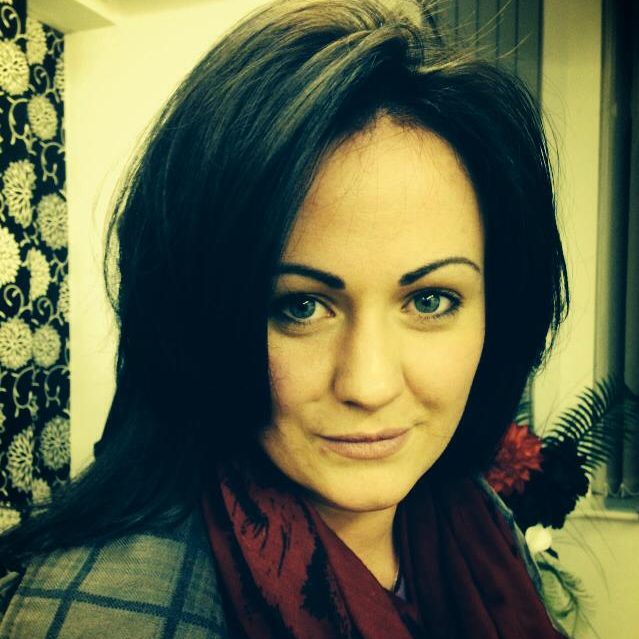 What Charlotte Had To Say
Abi changed everything. I am truly grateful for the time and coaching she gave me and the knowledge and wisdom she shared with me. I believe that people come in to your life when you need them most and without knowing it I needed Abi. I am a busy mum, wife, social worker and network marketer. Myself and my husband were going through a very difficult period as a result my marriage, work and personal life suffered. I felt very lost. Abi reached out to me, she gave me her time and encouraged me to identify what my true goals, values and beliefs were. She encouraged me to find me again. As a direct result of the coaching I received from Abi, I have been able to change my perception. She is a remarkable human being who without knowing it picked me up, dusted me off and sent me on my way to live the life that I want for myself and my family, the life that we deserve. I consider myself very lucky to have her in my life.
Charlotte Whittle, Founder of Tall Poppies & Top UK Network Marketer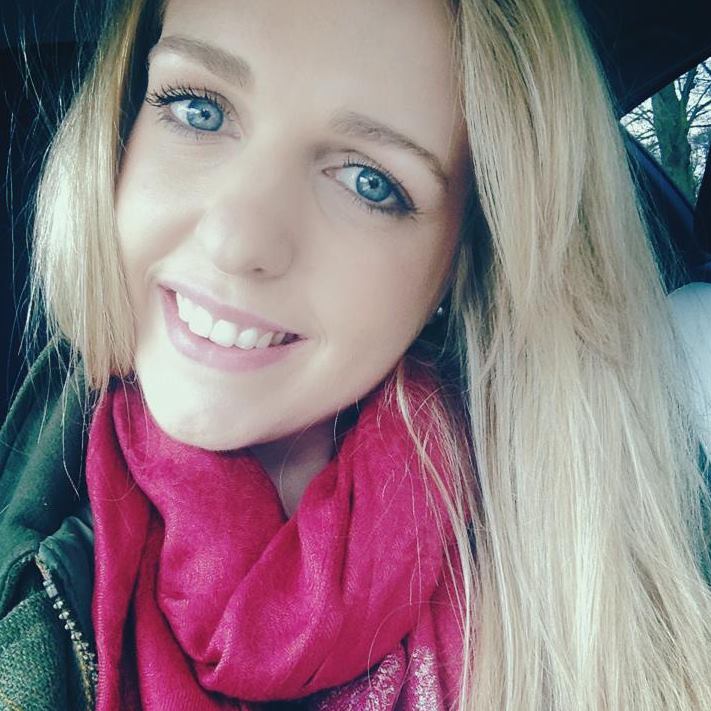 What Sarah Had To Say
Abi Fox nutrition has a wealth of health and lifestyle knowledge which has had an amazingly positive influence on my life. I now appropriate the balance between 'eating well' as well 'thinking well'. She was on hand when I need some emergency health advise about a family members high cholesterol levels. The information she provided was critical in reversing the levels and making it seem possible. Thank you so much Abi"
Sarah Brookes, Photographer at Sarah Brookes Photography
From Rock Bottom Created A
Turning Point
---
When a family trauma happened in 2012 I lost myself in a big way, avoiding my pain not only through food, but through alcohol and drugs too. I hit rock bottom, losing the last of what little respect and love I had for myself. I knew I had to change. I came to a point of desperation. I could no longer continue living like I was living.
I knew I was meant for more, and I committed to myself to figuring out what that was.
The Universe works in wonderful ways! She heard my call and 2 months later I was offered an invitation into a business in wellness where I began learning about nutrition and my soul came ALIVE.
That lack of sense of self I lived with for so long suddenly now pulsed through my being. I'd found something that gave me meaning and purpose. My fuel was ignited to live my best life, one that I was proud of.
I desired to learn and make changes to my lifestyle. I knew how I'd been living was no longer serving me and I desired to feel good & connected to my body.
I desired to feel energised, vibrant, purposeful and part of a loving supportive community.
I desired to create a life I knew I was worthy and capable of living.
It started with bringing awareness and energy into my food habits, health & energy levels and cooking ability.
Struggles On My New Path
---
I began experimenting with recipes, finding ways of transforming old favourites into new healthy versions that were plant based and gluten free. Time was an issue for me, as at this point, I worked full time and had a part time business so grabbing food on the go and eating out were common for me. yet in 2013, there were hardly any options in Leeds for gluten free, dairy free and meat free so I knew I had to cook so I could eat everything I believed would help me feel healthy and energised, and take control of my eating.
I also found resistance from family members. I was choosing to eat differently to what we had all eaten together for 30 years, and at first it was hard for them to accept and understand.  I persisted though, as my soul knew this was my calling to my soul's purpose and greater health
My physical struggles were once that pained me so much. I felt like I was in a constant battle just to feel OK. There were countless times when I wished I could eat things like pasta or a slice of toast without the pregnant bloat belly.
Then of course there were endless battles with my mind, my thought patterns and stories running riot.
"Food just doesn't taste as good". I went through a period of not feeling the pleasure from my food, feeling I was missing out on the old foods that brought me so much taste and pleasure. It was hard to eat well consistently as I felt i was being deprived.
" I always cook the same thing." I lacked creativity and variety in meals because I wanted to cook what I knew worked to avoid coming out with a crap dinner.
"You' can't cook. You're a terrible cook." I had this belief for years! My mum even laughed when I first became a Chef as a living because of how useless I used to be!
"I can't eat gluten or I will bloat" "If I eat one biscuit I'll finish the whole packet" These things may have been true at one point, but they were also very disempowering thought to keep thinking.
"My belly is already feeling bad, so I might as well eat what I want" THIS was my big excuse for so long, that kept me feeling low energy, blocked up in my belly and brain foggy.
Trusting The Divine Plan
---
I never thought I would cook as a living. I just felt so inspired by what I was learning. I saw Kirilian Photography, images showing a life force or energy field that reflects the physical and emotional states of their living subjects. I saw the energy from sprouted seeds, fruits and vegetables in comparison to meat and dairy that had been shown in many studies to be strongly linked to cancer, osteoporosis, inflammation in the body and many other diseases. This spoke to me, my body came alive with this information. So I knew I was on the right path. I listened to the calling on my soul.
They were whispers at the time, but I heard them. I trusted in that feeling. But never in maw lest dreams did I imagine I would become a sought after plant based chef, teaching and inspiring people all over the world with my food and magic!
I had already minimised my meat consumption gradually by 2015, but when I sat with a powerful plant medicine, my choice to stop eating meat became final. I felt so connected to nature, to life, to everything on this planet. I felt connected so deeply to my body, for quite possible the first time ever. And my intuition guided me that now was the time to stop eating meat. It felt right and my desire to cook varied, flavourful and pleasurable food got elevated even higher.
I had no plan other than to elevate my health and lifestyle to be the best it could possibly be. I NEVER thought what I cooked was that good, but other people seemed to, so I began to trust what was being presented to me. The Universe had her plan, and the more I slowed down and listened, the more grounded and connected to my  mission I became.
Results & Transformation
---
Taught myself to cook vegetarian, vegan, gluten free, sugar free FLAVOURFUL FOOD.
Taught myself how to turn my childhood favourite foods into healthier plant based gluten free versions
Cooked on over 40 Ibiza retreats
Cooked for events in Ibiza like Woomoon, Oceanic, Boat trips, Private dining events
Created Curry Night and Orgasmic Cake events in Ibiza to bring people together over good healthy food
Taught hundreds of women how to eat more plant based delicious food
Inspired hundreds of people to eat more fruit & vegetables
Created downloadable recipe book of my favourite creations
I've made healthy eating, fun flavourful and pleasurable too.
I'VE GONE FROM feeling no sense of purpose, no creativity, using food to ignore painful emotions, lack of emotional awareness and expression, always tired, moody, no energy, brain fog bad digestion, using food as a source of avoiding pain and controlling, constantly stressed and feeling as though every day was like climbing up a mountain just to feel good, let alone do anything else.
TO feeling my souls purpose, mentally clear, creative, connected to my body, seeing food as a source of pleasure, higher energy levels, much more relaxed, life feels easier, effortless, abundant, manifesting magic and pure joy.
None of this would have been possible without food, without healing my relationship to food, and to myself.
Cooking was a lifeline that brought me back to myself, that brought me into the present moment, that allowed me space to nourish myself and help me reclaim my power, my pleasure and my purpose. 
Coaching Programme
Food Alchemy
---
Food Alchemy coaching program is under creation at the moment.
It will be for those women who
Struggle with self worth
Lack confidence in their bodies
Desire To STOP STRESSING about food
Want to take charge of your emotional health
Lack inspiration for healthy food & eating well
Are looking for support, connection and community
KNOW they are destined for more, but don't know how.
We are excited to be able to launch this in 2020.
But for now…. you can sign up to our newsletter & receive 7 plant-based recipes for free!
I'm grateful you've taken the time to learn a little more about me & what I do.
If you'd like to connect further with me, then there's Instagram, Facebook, videos on YouTube & plenty to chat about on twitter.
Or if you'd like to get more personal, then hit the button below to share more about where you are & how I could help.